Common Variables That Affect The Cost Of Commercial Solar Systems
May 27, 2022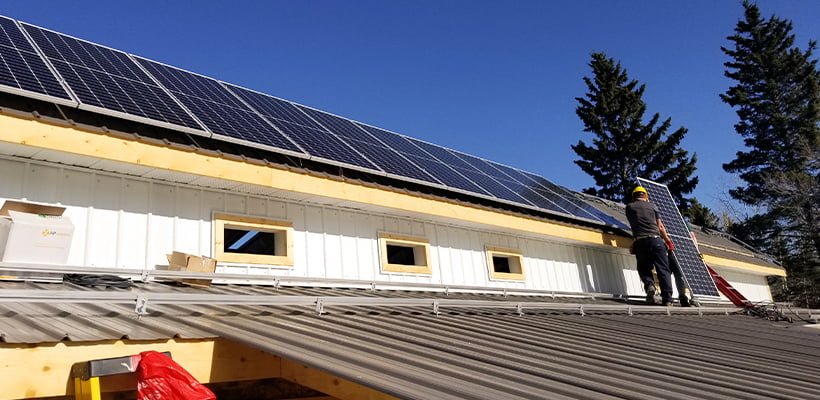 Big commercial business giants to small local businesses across the globe have cut their operating costs and saved a lot of money on taxes with commercial solar systems.
By going solar companies are able to nearly eliminate or reduce their monthly electricity bills and are able to save up a lot of their money.
Also by adapting to renewable energy they are sending a message to their employees and customers that they care about the environment and are taking the necessary steps to reduce their carbon footprint.
So if you still haven't invested in solar power then it's time you start thinking about installing solar systems on your commercial buildings.
Also Read: Important Factors To Consider When Hiring A Solar Panel Contractor
Many people avoid going solar because they think it is a costly step, but in reality, if you hire a professional solar panel installer it won't cost you as much and your commercial solar system will start to pay for itself after some time.
Because if you hire someone inexperienced they won't be able to install your solar panels properly and it will increase the overall cost of installation.
In this blog post, we will outline the top 3 variables that affect the cost of commercial solar panel installation.
The Size Of Your Solar System
Size is one of the biggest factors that will increase or decrease the cost of your commercial solar system .
The bigger the system the more it will cost. However large solar systems will produce more free electricity, which will ultimately lead to faster paychecks, but the upfront cost of installing large solar panel systems is way more expensive than smaller solar systems.
The Type Of Equipment You Use
There are a bunch of brands available in the market that make solar equipment, there are some brands that have very costly solar equipment while there are some that have cheap solar tools and equipment.
So it depends upon what you choose. The costly equipment will last longer while the cheap ones will easily wear out.
Hence if you want your solar panels to last longer then you should go for high-end brands, in the end, it is your budget that will tell you which type of equipment you can go for.
Whether It Is A Ground Mounted Or Roof Mounted System
There are two different ways you can install your commercial solar system: one is a ground-mounted system and the other is a roof-mounted system.
With a roof-mounted system, your roof is utilized as a supporting structure, then a racking system is installed on top of your building and the solar panels are then mounted on them.
Whereas with a ground-mounted system you will have to construct a separate structure that will be secured to the ground and the solar panels will be mounted on that structure.
Building the supporting structure takes a lot of time and materials, which increases the overall cost of the ground-mounted system.
However a ground-mounted solar system does have some advantages, one main benefit is that it can be constructed in an area that is optimal for solar production.
Is Going Solar Worth The Cost For Businesses?
Even with all the incentives, installing a commercial solar system is a significant investment. But if the solar system is properly installed with high-quality parts then it will offer 25 to 30 year warranties and will be able to produce energy even years beyond that.
A properly installed solar system will produce free electricity for your business and you will be able to save tons of money on your electricity bills. Apart from this, it is a renewable energy source that will keep the environment clean.
Hence with all these advantages going solar is absolutely worth the cost for commercial businesses.
Sundawg Solar is Saskatchewan's most trusted and reliable solar panel installation company providing durable solar energy solutions. We offer numerous services, including solar solutions for residential, commercial, rural, and off-grid solutions and energy audits. We take care of everything from start to finish and leave no detail unattended. Our job is to ensure that our clients are 100% satisfied with our work. Get in touch with us for more information.
We can help you choose the right solar power system.
Get in touch with us today!