Role Of Renewable Energy In Green Access Buildings
August 5, 2021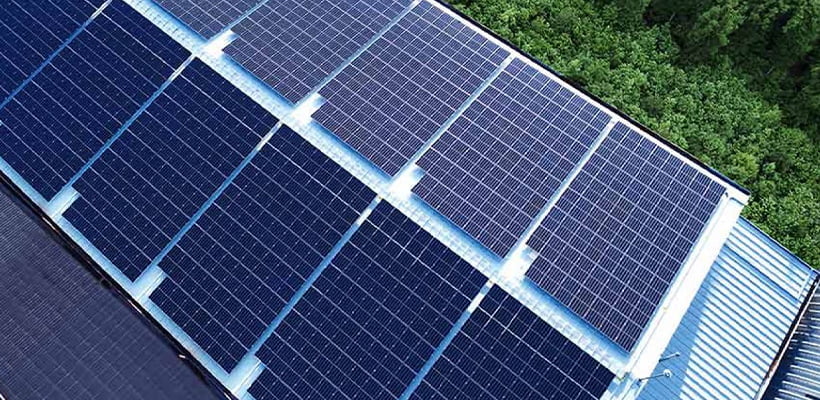 Dwellings such as houses and apartments are now being constructed such that they are comfortable and eco-friendly at the same time. The building sector has been rapidly growing with an investment of around 30 to 40% of total global basic resources. This means that residential buildings are now the third-largest consumer of nonrenewable energy, mainly fossil fuels, after industry and agriculture.
The main considerations for buildings with energy efficiency include designing zero energy passive buildings, using low energy building materials during construction, using energy-efficient equipment for low operational energy requirements, and integrating renewable energy technologies like solar energy systems for various applications.
Energy Consumption In Canada
The total energy consumption, specifically the end-user demand, in Canada was 11,489 petajoules (PJ), in 2017. The industrial sector had the highest energy demand at 52 percent of total demand. The demand of the building sector, both residential and commercial was at 13 percent and 12 percent.
In 2018, the Canadian consumption for Refined Petroleum Products accounted for 41 percent of total energy consumption. Natural gas and electricity followed at 35 percent and 17 percent, respectively. However, the country has also observed a rise in the use of non-renewable energy resources in recent years to contribute towards the climate.
In 2015, the installed solar capacity in Canada was about 2,100 megawatts, or about 1.5 percent of its total energy capacity, according to the Canada Energy Regulator.
Canada's GHG Emissions
Canada is among the world's top four developed nations for GreenHouse Gas emissions per capita. The provinces with the highest emissions include Saskatchewan and Alberta at 21 percent and 60 percent respectively (2017). Canada's building sector accounts for 17 percent of the country's total GHGs emissions.
Green & Inclusive Community Buildings
The Green and Inclusive Community Buildings or GICB program of the Canadian government aims to build new and improve existing community buildings in such a way as to reduce their negative climate impact. This includes making buildings that are more energy-efficient and higher performing, particularly in areas with a higher population.
It is an initiative that has a five-year timeline with an investment budget of 1.5 billion dollars. It will invest in projects that focus on adopting energy-efficient solutions such as the installation of renewable power generation technologies including solar panel systems for electricity production.
Benefits Of Renewable Alternatives
Renewable energy technologies offer numerous benefits such as the security of energy supply and sustainability, higher employment rates, and the increased lifespan of energy systems. Solar energy systems are not only environmentally friendly but also have significant advantages for buildings and urban applications. It is highly important for the economy of the country as it can replace conventional energy sources, aiding in their conservation.
Solar energy systems can be installed in buildings to cover their cooling, heating, electricity, and lighting needs. The horizontal or inclined roofs of apartments and houses constitute appropriate surfaces for the installation of solar panel arrays. This ease of installation makes them a perfect solution to the energy needs of community buildings.
This is why solar panel installations are encouraged by the Canadian government through various incentives such as offering solar rebates, grants, and tax credits. The purpose is to encourage builders to go for greener options and cut down pollution rates and contribute towards a better future.
About Sundawg Solar
At Sundawg Solar, we provide quality solar energy system installation in Saskatchewan. We can help your home, business, or farm become more sustainable and energy-efficient. Contact us for more information regarding our solar power system installations and other services.
Get In Touch With Us Today!
Get Your Instant Estimate For Going Solar!