Factors That Affect Solar Panel Installation Costs
August 25, 2022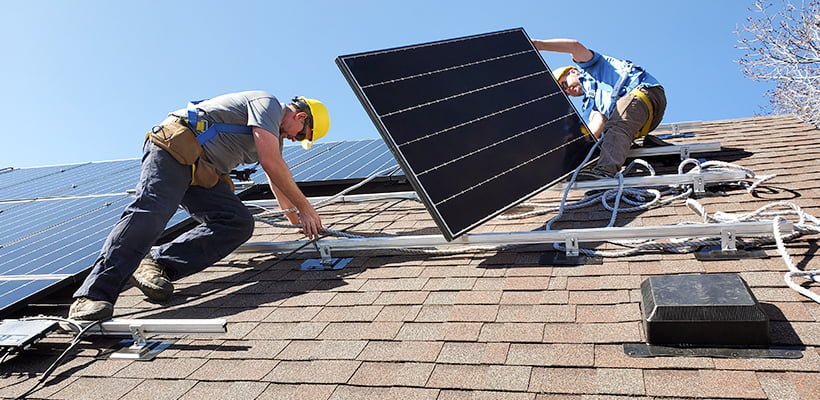 Solar energy is becoming one of the most successful and accessible renewable energy sources which are suitable for residential purposes, commercial and industrial usage. More and more homeowners are realizing the importance of using this endless energy from the sun, which comes with numerous benefits such as massive savings on energy costs, environmental protection, environmental conservation, and more.
However, the cost of solar panels and their installation is becoming a big question among many homeowners, and the answer has remained complicated for many years. Every solar system is custom-designed to meet your specific needs while considering tax and rebate benefits.
Apart from having an actual cost, various other factors directly impact the solar panels installation cost. This blog post highlights the important factors that directly affect a solar panel's installation cost, that you should be aware of.
Also Read: Mistakes To Avoid During Solar Panel Installation
Roof Angle And The Roof Type
Solar panel installation depends largely on the roof angle and the roof type. It is important to adjust your solar panels at the right angles to get maximum sun exposure and absorb maximum sunlight for electricity generation.
If the roof is not angled and is flat, the contractor will have to build scaffolding to create angles for the panels. This factor can increase the cost of solar panel installation as the installers will have to do extra work to make the roof suitable for panel installation.
The Shading And Weather
The environmental conditions of your surroundings, such as shading and weather, also play an important role in determining the final cost of solar panel installation. On sunny days, the system will potentially produce more solar energy with fewer solar panels. However, this is not the case in cloudy or snowy regions. Therefore, you will need a solar panel system designed with shade and weather variables taken into account. Note that the cost of installing such solar panels might be high.
The License Cost
The license cost is another factor that affects solar panel installation. Different areas and different countries have different regulations regarding the installation of solar panels, and in such cases, you have to ask your local governing authority for the necessary license. Getting the license is a process that may require you to pay more than the average cost or spend more time than usual to get it. Also, if your contractor is completing the process for you, he might charge you for the license and the efforts required to obtain it.
Age Of The Roof
We can see that the roof plays an important role in the final cost of solar panel installation. If your roof is old and needs replacement, you will first have to estimate the cost for its roof replacement and then the solar panel installation. Replacing the roof before installation will increase the total cost of installation.
Conclusion
Apart from the factors mentioned above, the distance to the interconnection point, the interconnection cost, energy consumption, type of equipment, and your solar panel contractor are some other factors on which solar panel installation cost will depend.
Your solar panel installation contractor will help you analyze the roof conditions and give you an estimate of the final solar panel installation cost. One thing that you should take care of is that the company should provide a warranty on their services and products so that if something happens to your solar panels, you can claim that warranty. Moreover, hire a reliable solar power contractor who can assist you honestly with this process.
About Sundawg Solar
Sundawg Solar offers a 25 year warranty on power production along with a 10-year workmanship warranty on all its installations.
Our prime focus is our customers' satisfaction. We strive to deliver only the best. We take pride in ensuring our customers are well educated and informed throughout every step.
Creating a sustainable future for upcoming generations is what we aim for. We offer competitive rates with long-lasting and low-maintenance solar power systems.
Our seasoned solar system installers take a keen interest in installing your solar power systems professionally and efficiently. We offer the most cost-effective, efficient, minimal maintenance, and durable solar energy solutions. Invest with us today to save for tomorrow. Contact us now.
Get In Touch With Us Today!
Get Your Instant Estimate For Going Solar!